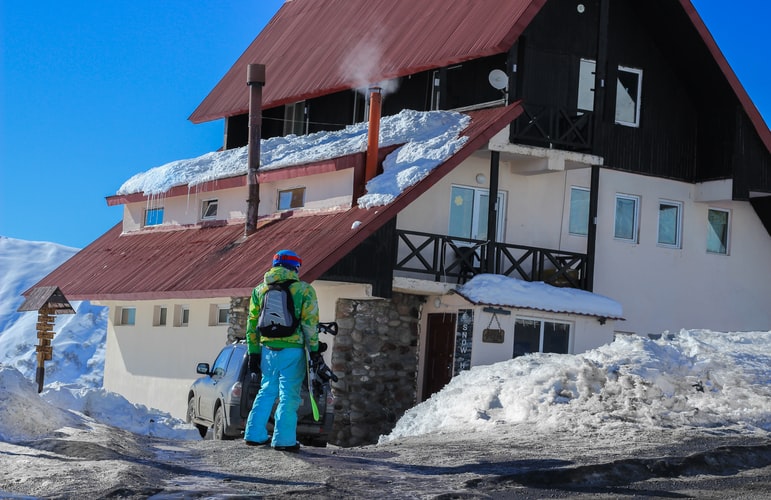 With so much pressure to ensure your gutters are always clean, homeowners often left clueless in identifying the right time for the cleaning process. However, that's why there are companies that offer professional cleaning services. The skilled technicians put all aspects into consideration before starting any job. With a careful analysis of the current climate, they advise you accordingly.
When is the right season for gutter cleaning in San Ramon? This post will answer all the questions regarding seasons and gutter cleaning. So make sure to read up to the end.
Gutter Cleaning During Spring and Fall
In the varying seasons of a year, not all are conducive for a thorough gutter cleaning. Some support and make the cleaning better, while others are a complete waste of time. In San Ramon, the best time of the year to schedule a clean up is during fall or spring.
Fall
Fall is one of the best times of the year for all your roof cleaning. Leaves and debris collect on the gutters over some time. They block and clog the water drainage system and are hazardous if you do not undertake regular cleaning.
Cleaning during fall is preventive maintenance for the upcoming cold seasons. When ice falls on the leaves, they freeze, causing way riskier blockage on the gutters and downspouts.
Spring
During spring, the temperatures are warm and favorable for all types of exterior home maintenance. The climatic conditions are suitable for exterior gutter cleaning, from removing leaves of trees to performing the necessary repairs.
It is an excellent time of the year for gutter cleaning since you do not have to worry about bad weather disrupting the process.
Why is gutter cleaning during winter a bad idea?
Whether you are deciding to do your cleaning or opting to hire a local gutter cleaning company in your area, the winter is the worst time to plan for the process.
Well, this is because, in the winter season,  when it's freezing, water droplets are left on your gutter in the form of ice. The formed concrete further blocks any other water droplets from flowing through the system. If these iceblocks find leaves and debris on the gutters, it becomes more horrible, and water starts overflowing. It further causes damage to your roofing and walls.
Do you live in San Ramon? Then don't hesitate to call (925) 900-5861, Greenworld Gutter Cleaning Services to make inquiries or just schedule a gutter cleaning. We are pleased to help our clients at any time of the day.  We work around the clock just to ensure our customers get assistance at any time.